SHOP
Our ReStore sells new and gently used home improvement goods, furniture, home accessories, building materials and appliances at a fraction of the retail price. We also carry new items donated by store overstocks, builders and the community. Our inventory is updated daily so that you can always find what you are looking for.
The best part is every dollar you spend in our store goes toward providing safe, quality and affordable homes to  low-income families in our community.
Please come by and see all our store has to offer.
RECYCLE
We are the ultimate recycling program. We keep thousands of pounds of usable products out of our landfills every year by cleaning, recycling and selling gently used DONATED goods.
DONATE
Donations of gently used items are always welcome and are TAX-DEDUCTIBLE. For large items, we offer free pick-up service. Smaller items can be dropped off at our location Monday - Saturday 9am - 4:30pm.
4131 Madison Street New Port Richey, FL 34652 (MAP & HOURS)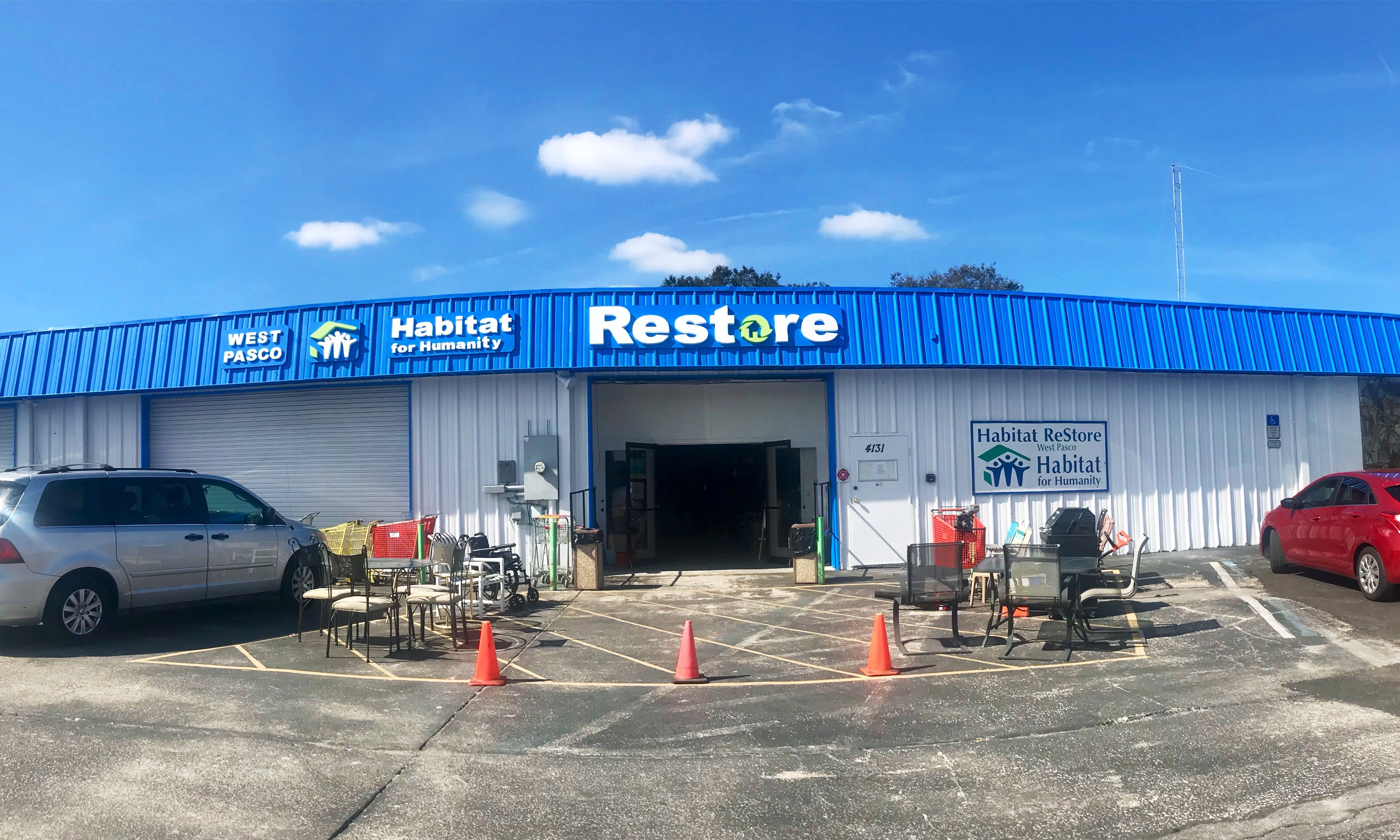 Want to know more about what your donations support?
Town & Country Villas Initiative
Visit our Facebook page: https://www.facebook.com/WPHabitatReStore/
Request a Donation Pick-up
Please complete the form below as accurately as possible. We currently provide pick-up services Monday - Friday between 9am - 5pm. Our pick-up schedule usually books out five to ten business days, however, there are times that we can fit you in sooner. Once your request is submitted you will receive a response within 24 hours. To see a list of accepted donation items CLICK HERE
Donation Pick-up Request Form