Welcome

Our Mission
West Pasco Habitat for Humanity, Inc. is a non-profit, Christian organization working to eliminate substandard, inadequate housing and homelessness. It is our mission to build decent, affordable houses with community partners and qualified families.
Building Houses
In the midst of a county wide housing crisis, millions of individuals and families still live in dangerous, unhealthy housing, struggling every day just to survive. For them, West Habitat for Humanity's self-help housing program is a beacon of hope. West Pasco Habitat for Humanity builds simple and affordable homes in partnership with those in need of decent housing. Prospective homeowners purchase the homes through no profit mortgages.
Building Dignity
West Pasco Habitat builds houses alongside those who demonstrate need and willingness to partner with Habitat. Families invest hundreds of hours of their own "sweat-equity" labor into the houses. Their monthly mortgage payments help fund the construction of more houses. Inadequate shelter binds them into struggle. A Habitat home frees them to enjoy self-reliance and self-respect. Children benefit, neighborhoods are changed and communities are improved.
Building Relationships
Modeled on biblical principles, Habitat's solution to the blight of substandard housing is popular with people from many political, professional, ethnic, religious and economic backgrounds. this is the essence of Habitat – inviting diverse individuals to find common ground through using a hammer and sharing a goal, building relationships as well as houses.
Building Community
Habitat fosters reconciliation as people join together to build houses.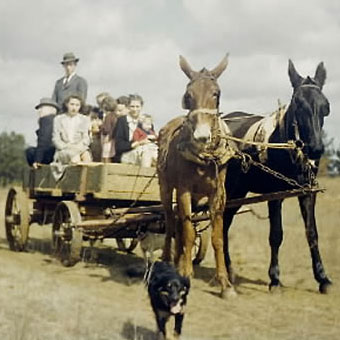 Koinonia Farm
The concept that grew into Habitat for Humanity International was born at Koinonia Farm, a small, interracial, Christian community outside of Americus, Georgia. Koinonia Farm was founded in 1942 by farmer and biblical scholar Clarence Jordan.
The Fullers first visited Koinonia in 1965. They had recently left a successful business and an affluent lifestyle in Montgomery, Alabama to begin a new life of Christian service.
At Koinonia, Jordan and Fuller developed the concept of "partnership housing." The concept centered on those in need of adequate shelter working side by side with volunteers to build simple, decent houses.
The Fund For Humanity
The houses would be built at no profit and with affordable payments on the loans. Building costs would be financed by a revolving fund called "The Fund for Humanity."
The fund's money would come from the new homeowners' house payments, our loans are provided by supporters and money earned by fund-raising activities. The monies in the Fund for Humanity would be used to build more houses.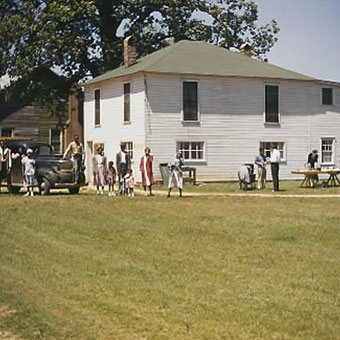 Inception Of Habitat For Humanity
In 1968, Koinonia laid out 42 half-acre house sites with four acres reserved as a community park and recreational area. Capital was donated from around the country to start the work.
Homes were built and sold to families in need at no profit and no interest. The basic model of Habitat for Humanity was begun.
Habitat Today
Through the work of Habitat, thousands of low-income individuals and families have found new hope in the form of affordable housing. Churches, community groups and others have joined together to successfully tackle a significant social problem―decent housing for all.
Today, Habitat has helped build or repair more than 600,000 houses and served more than 3 million people around the world.