to apply for a home repair, you must meet the following criteria
You must have a need for adequate housing.

Overcrowded conditions
Unsafe or unsanitary conditions
Cost burdened

You must be the owner of record and live within our service area.

Our service area is all of West Pasco, west of the Suncoast Parkway

The property must be owner occupied.

The property mortgage and taxes must be current.

You must have at least one year of steady, verifiable income that is expected to continue.
You must have reasonably good credit.
You must have an ability to repay a repair loan.
You must be willing to partner with Habitat.
NEED FOR REPAIR
Applicants must demonstrate that they hove no other means to make repairs to their home due to income limitations, physical disability or lack of skilled training.
ABILITY TO PAY
West Pasco Habitat for Humanity is a low-income housing lender. Qualified applicants must demonstrate an ability to repay a repair loan. The chart below identifies the minimum and maximum income to qualify - per family size. Income guidelines are subject to change annually based on the US Department of Housing and Urban Development (HUD).
These figures include all sources of income such as: Wages, Business Income, Military Income, Income on Investments, Social Security Income, Non-taxable Income, Child Support & Alimony etc. All income sources must be verifiable and expected to last a minimum of three years.
| # In Household | Minimum Gross Annual Income | Maximum Gross Annual Income |
| --- | --- | --- |
| 1 | $12,600.00 | $33,500.00 |
| 2 | $16,240.00 | $38,300.00 |
| 3 | $20,420.00 | $43,100.00 |
| 4 | $24,600.00 | $47,850.00 |
| 5 | $28,780.00 | $51,700.00 |
| 6 | $32,960.00 | $55,550.00 |
| 7 | $37,100.00 | $59,350.00 |
| 8 | $39,500.00 | $63,200.00 |
---
Qualified applicants must also demonstrate that they pay their bills and debts on time. Applicants must not have filed bankruptcy, have had any foreclosures or repossession within the last 7 years. Additionally, all accounts in collection (except medical) must be satisfied or paid. This would include but is not limited to: accounts with cell phone providers, cable & internet providers, utilities, credit cards etc.
---
WILLINGNESS TO PARTNER
Willingness to Partner is defined as the sum of all interactions between the Partner Family and the West Pasco Habitat for Humanity. Habitat families must be active participants in building a better home and future for themselves and their families. Every Habitat home is an investment. For us, it is one answer to a critical need, and we believe that stronger homes will create stronger communities.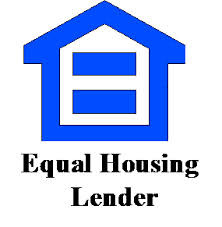 ---
Equal Housing Opportunity: We are pledged to the letter and spirit of U.S. policy for the achievement of equal housing opportunity throughout the nation. We encourage and support an affirmative advertising and marketing program in which there are no barriers to obtaining housing because of race, color, religion, sex, handicap, familial status or national origin.
---
Do you have an interest in the West Pasco Habitat for Humanity's Roofs, Ramps and Repairs Program?
Please complete the pre-qualification form to see if the West Pasco Habitat for Humanity's Roofs, Ramps & Repairs Program is right for you. Once submitted, someone from Habitat will contact you with the results and may invite you to complete a Roofs, Ramps & Repairs Program Application.